Week 10. Synchronous Follow Line Game Update.
Week 10. Synchronous Follow Line Game Update.
Hello all!
On this week I've worked on many things, first of all, I've recorder a video for the Follow Line Game Asynchronous exercise, and with this, I've found some bugs and fixed them. Here is the Follow Line Game Aynchronous Demo: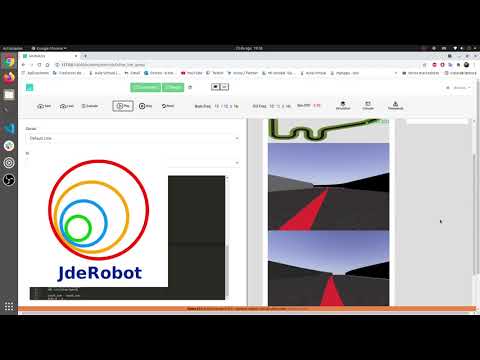 After fixing every existent bug, I started working on the Synchronous Follow Line Game, and I made many changes to it, these are the follwing:
Birds Eye vía DataChannels to the guest
Implemented data channels in order to sync both browsers
One template based exercise, now the exercise will use only one html and not a different one for each peer (Host and Guest)
The connection and code status now is stored in the front end
Deleted guest.html template
Now WebRTC files are in unibotics-exercises/static/assets/exercises/follow_line_game_sync/js/webrtc directory and not in the webserver
The code status is renamed for both users, now is displayed as "Host Code" and "Guest Code". Also, it has been moved on the template to the control navbar
No button needed to see the chat, now the user will be able to see the chat under the text editor. A button will be implemented in order to hide the code editor
Navbar buttons that are not usefull on this game mode are deleted
Fix distance evaluator bug
On birds-eye canvas, now the guest player username is displayed on the top of the car beacon
noVNC stream now is cropped by the host before being streamed
Also, here are some screenshots for the host and the guest interfaces.